Upcoming Class Cancellations
NOV 14 - ALL CLASSES!!
My dad is coming for a visit so I will be spending the day with him.
Yoga Snob is a meme series I created inspired by my own experiences both as a student and an instructor of yoga. The characters are entirely of my own imagination, but I believe there's a little bit of both extremes in all of us. What do you think?
Stay tuned for more Yoga Snob memes in the near future as well as YS merch!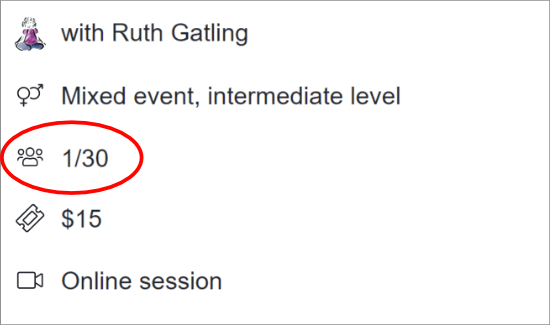 Attendance Policy
With the exception of the four classes listed below, any other class with less than two people registered as of 5:30pm the night prior will be cancelled. You can see how many people are registered by looking at class details (illustrated on the left
).
Exceptions:
5:45 am classes
Tuesday Power & Fundamentals
Thursday Matya
Sunday Firetanga
Be sure to check back often for any schedule changes.
If you have any problems with the scheduling system, don't get frustrated, EMAIL ME!! I'll help you figure out how everything works :D

Do you know someone who could benefit from some mindfulness?
Scroll down for details about referral incentives!
Class Schedule ***Eastern Time***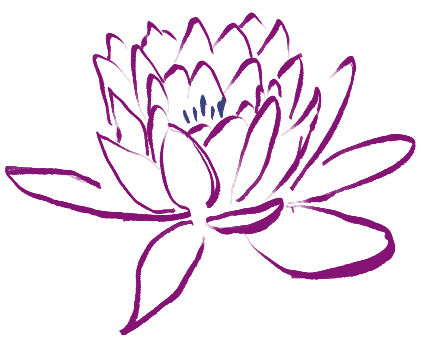 Referrals with benefits & Newbie freebie
Refer a friend and get a free class.
If your friend signs up for at least a 10 pack, or become a patron at Ananda or higher, you both get a 15% discount on your purchase.

First time yoga-ing with Younify? Your first two week are free! Take as many classes as you wish (for two weeks), then decide on a package.
Some Playlists - They're public on Spotify, or you can build your own.
I will be adding more playlists. If you have some favorite artists, please share!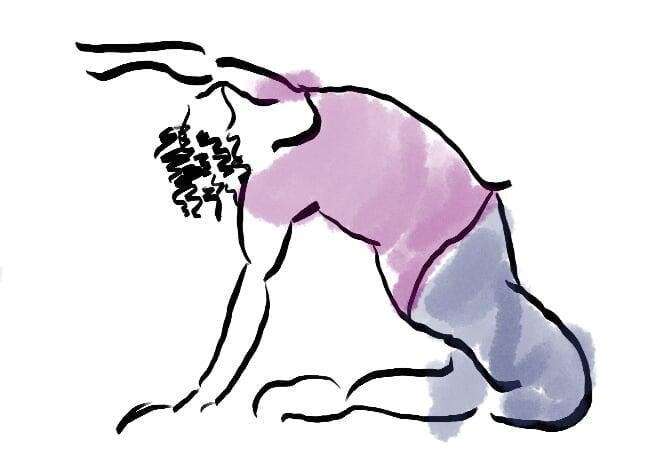 A yoga practice is more than just fancy postures

(although they can be a lot of fun to try).




​

A yoga practice is a way of life.
I could list all of my creds (many hours of formal training) and all of my certifications (a lot of those too), but that's boring. Here's what I think is most important to know about me ...
I Believe
Living mindfully is incredibly powerful.

Loving kindness and tolerance can change negative energy into positive energy.

If everyone practiced yoga, the world would be a much happier, much more peaceful place.

A snarky sense of humor is essential to living a fulfilled life.
Yoga is only for the flexible.

Yoga requires you to be a vegan.

You can only be "good" at yoga if you wear expensive yoga clothes.
Get in touch
Address
Ruth Gatling
​333 Plainsboro Road, #2
​Plainsboro, NJ 08536

email
Instagram Facebook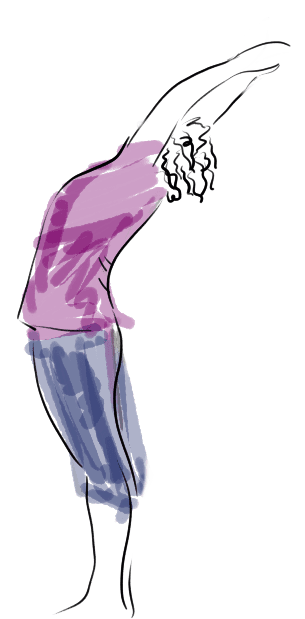 Emails don't get sent out too often, so when they do, it's usually because I have new information to share.
There are always new projects and adventures in the works.
Would you like to be added to the mailing list?